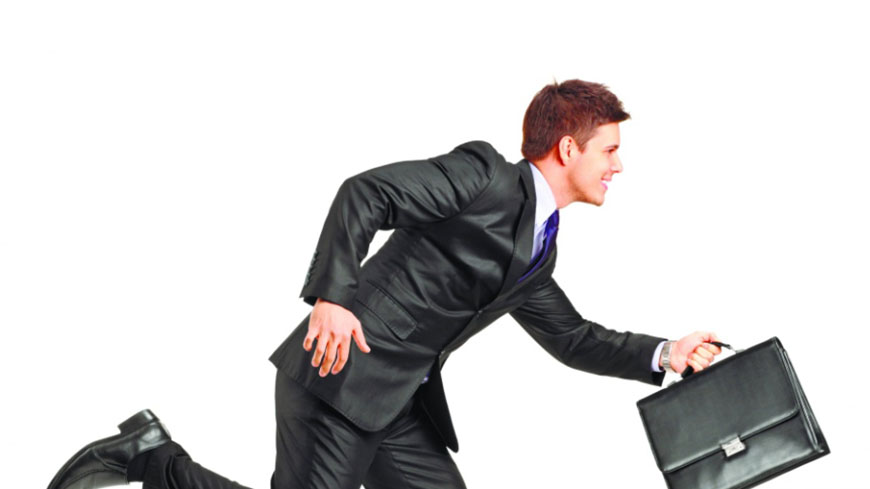 We are in an age where the designations have turned fancy and in some cases, wacky. Global as well as Indian companies are increasingly tearing down old designations and anointing new ones.
"While the standard routes of promotions, bonuses and out of turn increments can be used, the organization structures and the organizational economics limit the quantum. Fancy designations recognize significant contributions or niche positions and make individuals feel good," says Global Consultancy Deloitte India's Chief People Officer Dhananjay Bansod.
Let us take a look at some fancy designations of today's times.
Take the Future Group that runs Big Bazaar. It has a high-profile 'Chief Belief Officer' in  mythology writer Devdutt Pattanaik. "Chief Belief Officer was a designation created by the Future Group just to draw attention to the value of 'belief' in business. Modern Management Theory is based on the belief that objectivity and logic has all the answers to problems. Belief is subjective truth and is the cornerstone of mythology, and plays a key role in business….My role is to draw attention to this invisible cultural lever that shapes our decision," Pattanaik says on the company's website.
Subroto Bagchi , Chairman of IT firm MindTree Ltd, called himself Gardener. His role was to nurture the top 100 leaders of MindTree, a company he co-founded with eight others in 1999.
Dr Sunita Maheshwari, Pediatric cardiologist, healthcare innovator is not fast asleep: she is wide awake and dreaming about what next she can do in the field of health care delivery in India. Her official designation at Bangalore based Teleradiology Solutions, a medical knowledge process outsourcing company she has co founded and runs along with her radiologist husband, is Chief Dreamer (his is Chief Pusher).
The 60 crore self- funded company, TeleRadSol provides high quality online diagnoses to remote hospitals in India and abroad with no access to specialized medical facilities. The organization also has a chief listening officer (HR head) and chief enabler (technology head). "It creates an environment where designations do not matter," says chief dreamer, Sunita Maheshwari.
A leading PR agency GolinHarris, which has clients like Dow Chemical, Johnson & Johnson, McDonald's, Toyota Motor and Wal-Mart reorganized the designations in the company. The changes included the disappearance of traditional generalist titles like account executive and account supervisor, and replaced by new, specialist titles like strategist and catalyst.
Mr. Kao, who has taught at Harvard Business School, is the author of "Jamming: The Art and Discipline of Corporate Creativity". In his "transformation manifesto," Mr. Kao suggests hiring a "chief destruction officer" instead of a "chief innovation officer." Organizations, he says, "must ruthlessly trash outmoded obstructions to creativity," including "a confining brand image" and "revered memories of old successes."
Monster.com is one of the largest employment websites in the world, owned and operated by Monster Worldwide, Inc. Jeff Taylor founded The Monster Board and served as CEO and "Chief Monster" for many years.
Lo and behold!! In this digital age, the list is growing every day. What do you have to say, Chief Reader?
References –
Prof Sowmya C. S. has work experience of over 17 years in various fields like HR management, training and teaching. She is currently an Assistant Professor at IBA and is handling HR subjects for the PGDM program like OB, HRD, HRM, Employee Relations, Leadership & Managerial Effectiveness etc. She has worked as Visiting Faculty in many B schools like Mahaveer Academy of Technology and Science (MATS), Dayanand Sagar Business School (DSBS), Alliance Business Academy (ABA), Gupta Institute of Management and IBMR. Her HR industrial experience is with organizations like Genisys Software, Everest Consultants, Siemens Communication Software, and Hoffland Finance Ltd. Her doctoral thesis work is the area of 'Crucible Transformational Chemistry of Leadership – An Empirical Study of Experience Based Leadership Development in the IT industry in India' from WISDOM, Banasthali University, Rajasthan. She has published papers in national and international journals and has also given All India Radio programs on leadership. Apart from this she has taken part in culinary shows on TV and is a freelance voice over artist.