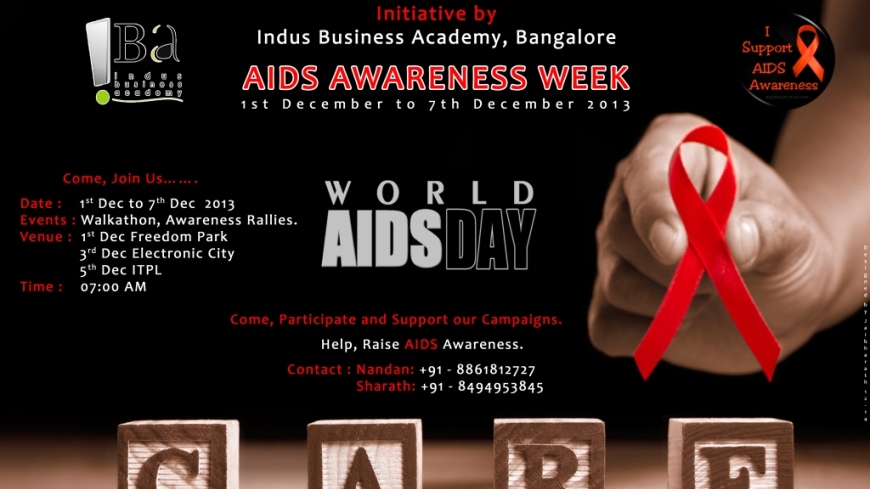 At Indus Business Academy the goal is not just training students for Corporate responsibilities but also for Societal responsibilities.
In 2012 AIDS engulfed 1.6 million lives. Many of them died because they neglected the signs or were not careful enough after they were diagnosed. Awareness is a big issue and with this noble thought IBA has resolved to do its bit for a better future of the society.
IBA is celebrating AIDS awareness week from 1st to 6th Dec 2013. With this initiative IBA aims to take the responsibility and spread awareness about AIDS, so that an early diagnosis can be done and prolonged survival may be attainable for the infected.
The week is scheduled to involve events like Walkathons, Rallies and free HIV test in designated areas as a part of AIDS Awareness Week across Bangalore. It is estimated to garner an overwhelming participation of students from all over Bangalore including the students of IBA.
Earlier this year IBA students also participated in Pinkathon dedicated to Women's Breast Cancer awareness.