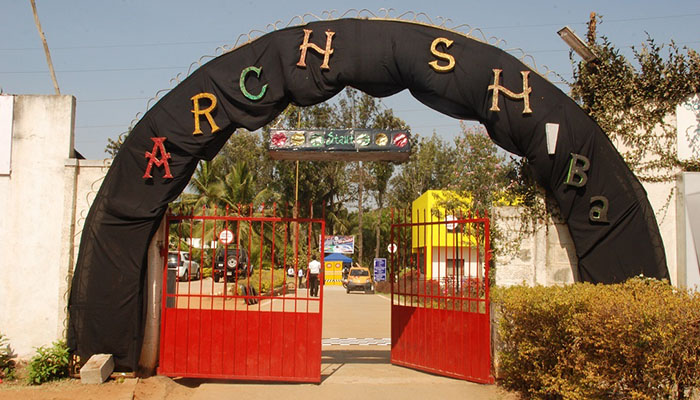 There will be lot of reasons to call Archish 2012 as a benchmark…
Archish'12 with a trend of success set a benchmark for Archish'13 to make it bigger and larger. Great efforts were put by everyone in all the verticals and horizontals. The passion among the students was unimaginable. This year Archish took a complete turn; for the first people were informed about the event and it was promoted also through Social media channels like Facebook & twitter.
The theme this time was Festinatio in an attempt to derive indications from Race! Because in Corporate world it is a race, if you are not fast enough, you either are left behind and have to make compromises or have to leave the race.
The passion and hard work of students with support of management and staff for 4 months created history. The campus was decorated keeping the theme in mind with depictions of race tracks and racing arena all over. The overall sponsorship for the event was worth Twenty-five lakhs from sponsors like Inox, Fever 104 FM, Oxyrich, Himalaya Herbals, Deccan Herald, InTarvo, Cloud9 hospitals, Pathfinder Edu Solutions, Honda motors, Tata motors, Toshiba and Mascot. Archish'12 crossed the footfalls benchmark of 750 that included Corporates, Participants, Students and Alumni. The total number of participating institutes was 30 out of which 22 were for management battles and 8 were for culturals like SDM Mysore, Jain University, Jamnalal Bajaj Institute of management Mumbai, IBA Greater Noida, Christ University, Kristu- Jayanti College, JGI, Adarsh Group of Institutes etc.
The total no. of vertical were 9 namely Finance, Marketing, HR, BQuiz, IT, Retail, Operations, Best Management Team and Cultural. After 2 tough days of battle the grand finale was held on the evening of 2nd day. With all the zeal, passion and spirit to rock the stage on IBA floor the participants of Rock band, Fashion Show and Group Dance thrilled the audience each and every moment.
It all ended with lots of learning but although the sun set on Archish'12 but the rise of Archish'13 had begun.