GENERAL RULES
Participants have to bring their college ID cards during registrations on the first day of the event.
Misconduct will directly lead to immediate disqualification of the participants.
Smoking or consumptions of alcohol is strictly prohibited in campus.
Decisions of the judges will be considers as final and binding.
Participations should bring their own laptop, camera and dongles, each team should have at least one laptop.
VERTICAL RULES
Best manager can have only one participants per team.
Business Conglomerate can have maximum four participants per team.
Treasures Hunt have maximum two teams from a single colleges, 3-5 participants per team.
All verticals except Best Manager, Business Conglomerate, Photography and Treasure Hunt will have two participants per team.
There's no restriction on the number of teams from any particular.
CULTURAL EVENTS RULES
Singing
Solo performance should be maximum of 4 minutes
Group/Duet performance should be maximum of 5 minutes
Group performance can have maximum of 3-5 participants
Dance
Solo dance should be maximum of 4 minutes
Group performance should be maximum of 5 minutes
Group performance can have maximum of 8 participants
Fashion
Fashion Show performance should be maximum of 12 minutes
Fashion Show can have a maximum of 16 participants.
For Fashion Show, participants can choose their own themes
 Registration Details
Registration fees

(Management Vertical)

Before 28th Feb '18
After 28th Feb '18
Per Vertical
Rs. 300
Rs. 350
All Vertical
Rs. 2500
Rs. 3500
Registration Fees (Cultural)
Dance (Solo)
Rs. 150
Singing (Solo)
Rs. 150
Dance (Group)
Per participants Rs. 100
Singing (Duet/Group)
Per participants Rs. 100
Fashion Show
Per participants Rs. 100
Fashion Show
Rs. 800 per team (min. 10 participants)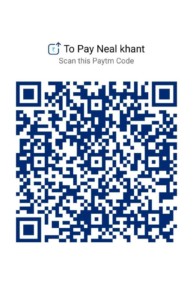 Accommodation
 Rs. 100 per participants per day For Payment through Paytm- 9040477317
Contact Details
Neal:  +91 8618319575
Shreya: +91 9836121729