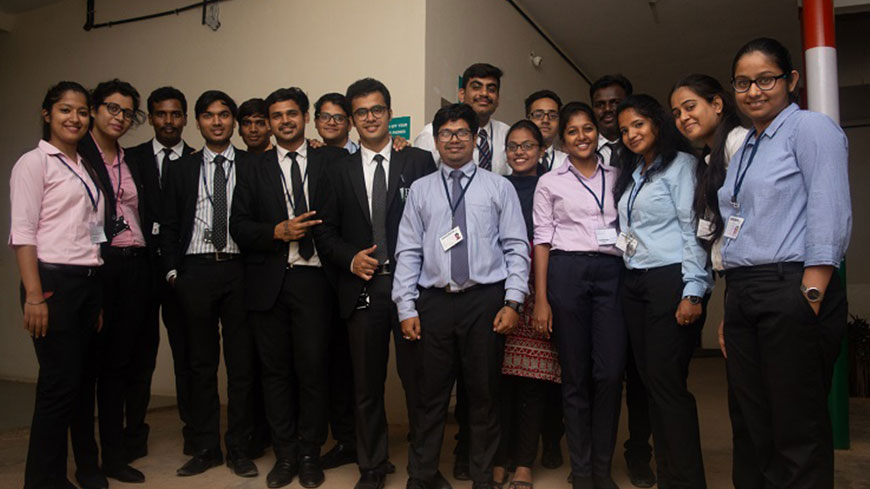 Date: 14th & 15th July 2018
Each year, Alumni with work experience of 8 or more years are invited to evaluate the Internship project taken up by the students. This year we had Navin Patel (01-03), Nitin Sail (03-05), Shine Chandran (03-05), Anant Sagar (03-05), Sandhya Nambiar (04-06), Aatika Ansari (06-08), Makrand Patwardhan (07-09), Jyoti Sinha (07-09), Arnab Mandal (07-09), Siddarthi N (07-09), Deepak Badera (07-09), Sambit Mishra (07-09), Nilay Shrivastav (08-10). Quiet many appreciated the quality of Projetcs undertaken.
Thanks to all the Alumni for lending their weekend for the Internship Evaluation of the 2017-19 batch as well as all their inputs to students and feedback to the member of Faculty pertaining to Industry and students performance.