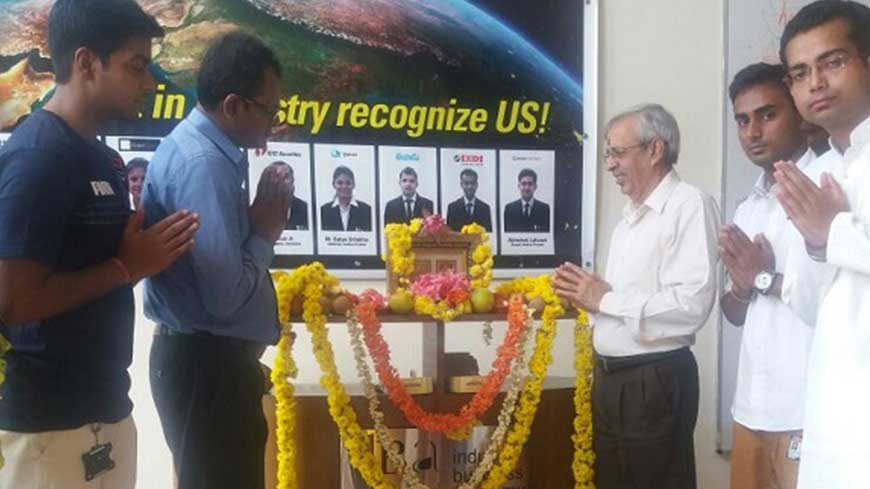 Date: 30th October 2016
Diwali, also known as "The festival of lights" and the most important festival in Hindu tradition symbolizes the victory of the light over darkness or good over evil. The festival has derived its nickname owing to the celebrations that include lighting of lamps, candles and lanterns on doorsteps, housetops, temples and buildings. Along with this, bursting of firecrackers is also an inherent part of the festival, the light and the sound from the crackers are believed to scare off evil spirits from the atmosphere.
In this festival we worship Maa-Lakshmi, the goddess of wealth and prosperity; although the central theme behind the festival signifies the victory of good over evil, the religious significance of Diwali varies widely in various regions. While on one hand, Northern India celebrates Diwali to honour the return of Lord Rama along with his wife Sita and brother Lakshmana from exile of 14 years after defeating Ravana; on the other hand Southern India, celebrates the same in honour of Lord Krishna defeating the demon Narkasura.
Students at IBA, being away from home during Diwali, came together and celebrated Diwali making the campus look a home away from home. The celebrations started two days before by bursting crackers, eating sweets and wearing new clothes. The fragrance of festival and happiness was spread in the atmosphere as students prepared Rangolis near the admin building and decorated with flowers and lights. On the day of Diwali, Dr. Subhash Sharma (Director – IBA Bangalore) along with the Faculty & Staff members of IBA performed the Pooja and offered prayers with the students; worshipping goddess Maa Lakshmi. Afterwards, in the evening, students dressed themselves as per the tradition, in new attire and the whole campus was lightened up with Deepaks in every corner. Later on, students burst crackers and fireworks together and didn't realise even for a moment that they were away from home.