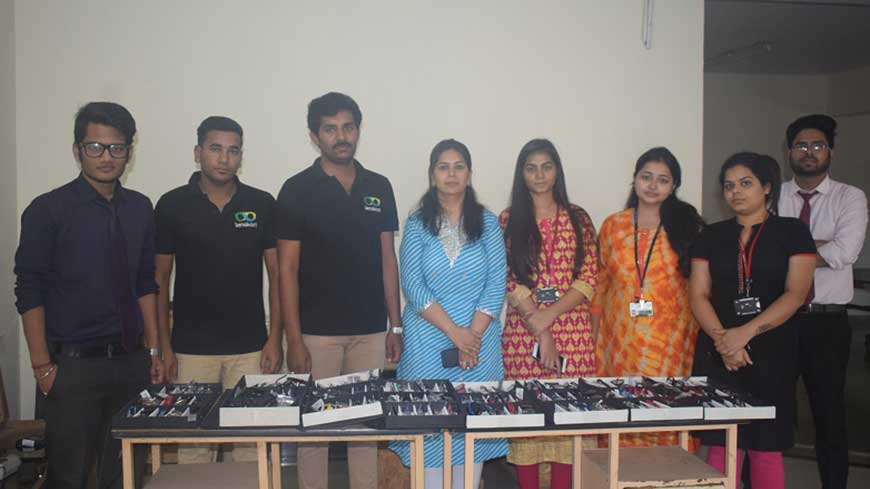 Eye Check-up camp at Indus Business Academy by Lenskart
Date: 7th December 2018
The human eye is the organ which gives us the sense of sight, allowing us to learn more about the surrounding world than we do with any of the other four senses.
On 7th December 2018, Lenskart, an omni- channel store for eyewear in India, visited Indus Business Academy Bangalore to provide free check-up for students, faculty and workers. It was an appreciable step of Lenskart as well as "HOPE" committee to organise such an event in interest and care for students and staff.
It was a full-day activity. Two people from Lenskart came to provide check-up. They had brought their reading board, machines and a range of frames and lenses if anyone wished to purchase.
Students from different batches and sections were allotted slots so that event can be well organised and on time. Hope members and student volunteers were present all day to assist the students as well as people from Lenskart.
Volunteers were also given slots from early morning until evening as per their class timings. The committee ensured no loss of studies of any student during the whole event. Committee members were there all day to guide and support the juniors.
It was great to see the enthusiastic participation with several students, faculty & staff members and workers turning up for check-up.