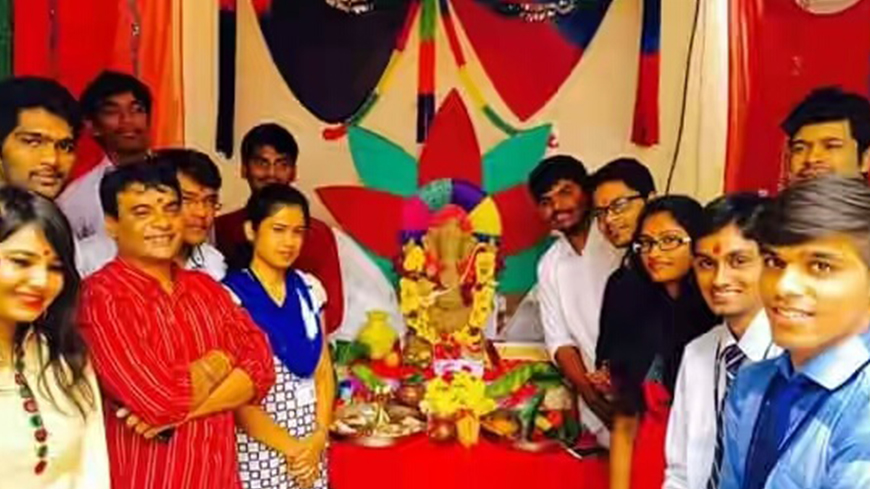 Date: 5th September 2016
The whole IBA fraternity came together to organise Ganesh Chaturthi, the Hindu festival celebrated in honour of the elephant-headed Lord Ganesha on 5th September 2016. As the tradition is, celebrations take place on the 4th day of the first fortnight (Shukla Chaturthi) in the month of Bhaadrapada, according to the Hindu calendar.
IBA Students took the initiative of decorating and gave the Pandal even more traditional look than the past times. During the five days of this festival, students performed Aarti of Lord Ganesh twice every day. There was a grand celebration on the day of immersion in which Mr. Manish Jain, Founder & CEO – IBA Bangalore joined the students; adding more glitter and excitement to the evening.
Many events were conducted during the five days of this festival; out of which, Laddu auction and Antakshari were the biggest hit. At last the laddu was bagged by students of Batch 15-17; who had bid a whopping amount of Rs. 8,500/- for it. Then at around 8 PM the idol was carried to the place of immersion with lots of chanting and dancing. Then the idol was immersed in the lake signifying Lord Ganesha's return to his mother's lap. These five days of Ganesh Chaturthi were a blissful experience to all the students.