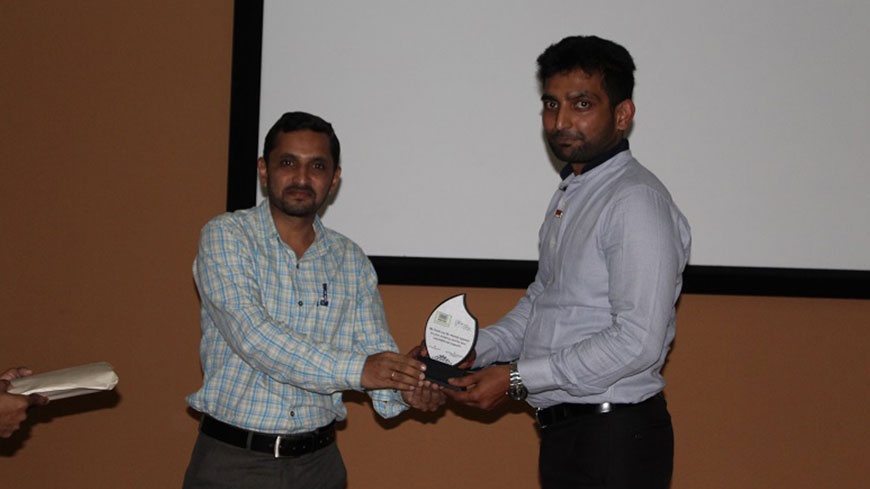 Date: 6th January 2018
Mr. Manish Agarwal holds an experience of more than 8 years as a working professional. 5 years of experience as a Business Development Manager at Systech Services Ltd. and rest as Co-Founder of United Squares Pvt. Ltd. and Co-Founder of Novel Gifting. Moreover, he is an alumnus of IBA, Bangalore of Batch 2008-10.
It was an interactive session with many thought provoking ideas and real life experience shared by Mr. Manish which has also made the session a food for thought for the students. He touched upon an array of issues such as:
How to choose the right career path according to one's core competencies
The impact of analytics in the current market and how to utilize analytics properly
Market opportunities and how an innovative idea can make a huge difference
Current retail market scenarios, B2B business scenario and the lucrative careers is waiting there
Importance of creating a strong professional network
What it exactly takes to start one's own business and what need to be done in order to sustain it with efficiency
Mr. Manish also shared insights about his business and discussed about their business model and operations. Session went in an interactive manner as students opened up to question him to clarify their doubts on choice of career.
Benefits from the Session:-
How to create their professional network and students got to know many names with whom they can connect to discuss their future plans
Internships were also discussed as eventually Mr. Manish specifically asked students to contact him regarding for internship in B2B sales profile