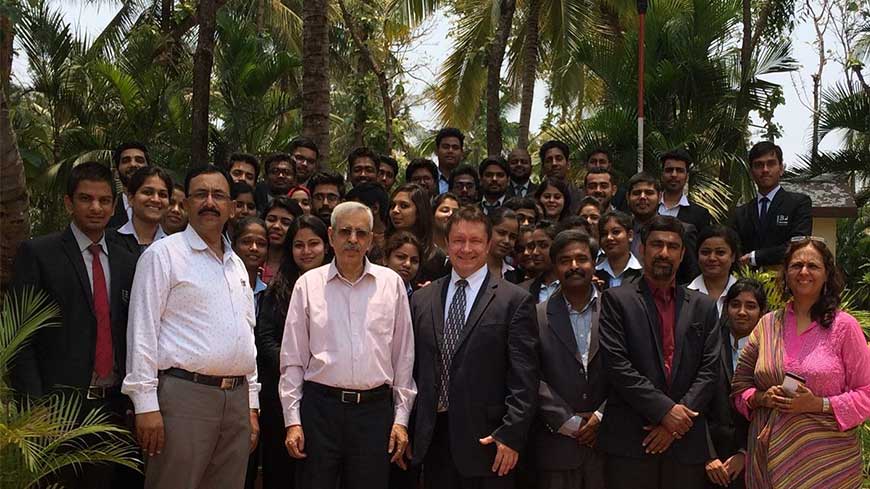 Date: 20th April 2017
The students of IBA were enlightened by Mr. Robert Sutton, Vice President – Global Cyber security Advisory and Consulting Services at Virtusa Polaris Corporation, who took a session to empower them with knowledge about "Cyber security." The session helped student gain knowledge about topics like Information security, Mobility, Threat intelligence, Social media security, Google trap and many more.
In one of the students' own words:
"The session gave us new insights about cyber security. We learned that organizations run through people, process and technology. Employees are the assets of the company as well as the biggest threat of a company. It is sometimes good to be ignorant at early stage but very harmful to stay stupid because we may lose our personal data or even our identity."
Mr. Sutton in his session with the students explained the four quadrants of cyber security as well as the trends in the industry along with detailing the importance of each aspect which basically helps us to save ourselves from any disruption and manipulation of IT services and data.