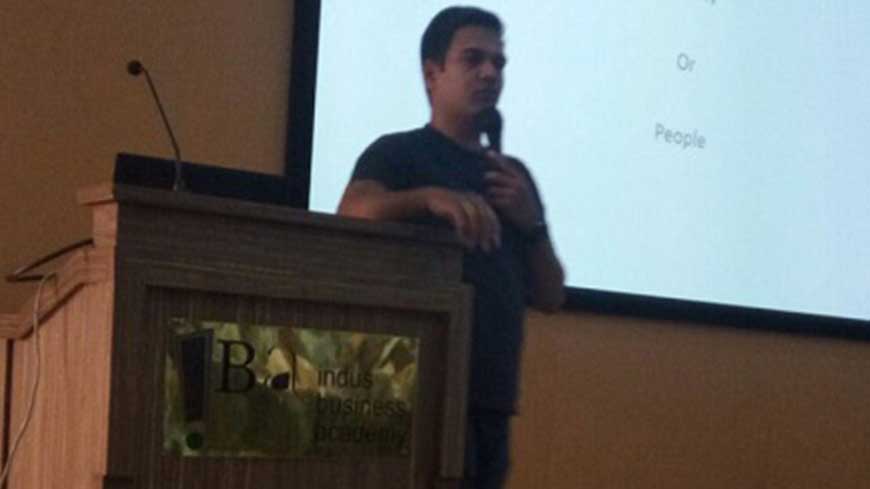 Date: 26th June 2017
The students of IBA were enlightened by Mr. Raja Sameer Nandan M, Vice President (HR) – Voonik who took a session to empower them with knowledge about "People aspect in Start-ups".
Mr. Sameer's discussion with students included important topics like:
Start-up culture, what to expect from them and what they expect from you as an employee
How start-ups operate, the people aspect
Funding that start-ups receive, types and what it really means
What start-ups put as first priority – Money or People?
Towards the end, Mr. Sameer advised students to focus on empowering their true nature because not everyone's nature is a fit for start-up culture and some won't fit in the culture of an established business. With that the informative session came to an end as the students expressed their gratitude unanimously.