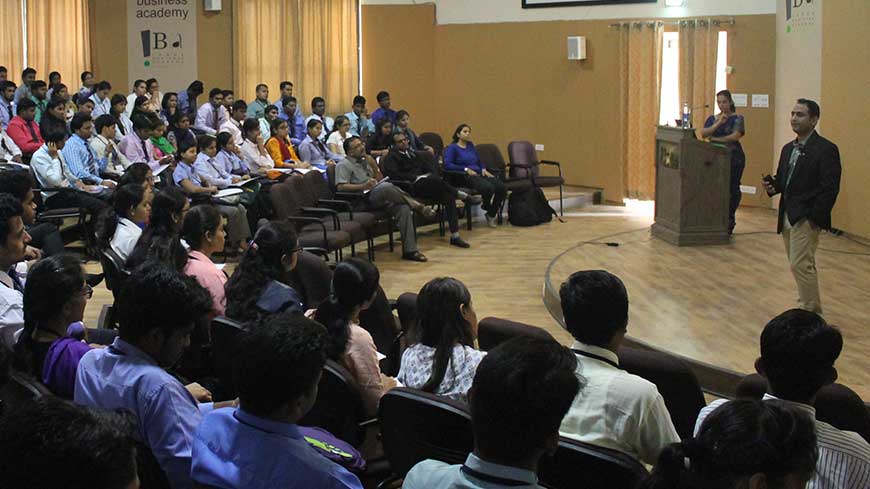 Date: 30th June 2016
It was an informative lecture by Ms. Rajeswari Santhanam, Associate Director (Tax) – Grant Thorton and Mr. Divyang Trivedi, Manager (Tax) – Grant Thorton, who made room in their busy schedule to come down to IBA and interact with students over "Career choices and Career in Tax."
Ms. Rajeswari and Mr. Divyang initiated the session by discussing with students the facts, based on which they should make career choices. They also briefed students a little about Grant Thorton's Tax services. They then went on with the core of the session and educated students about important topics like:
Tax Industry overview
Why is Tax collected
Origin & Types of Taxes
Reason behind jobs in Tax industry
Qualities of a person in Tax industry
Benefits & Rewards of a Career in Tax
Myths & Realities about a Career in Tax
Towards the end there was a Q & A session also, in which students asked some very impressive questions about Union Budget, Tax planning and other questions regarding the Tax industry which both Ms. Rajeswari and Mr. Divyang answered amicably and comprehensively.