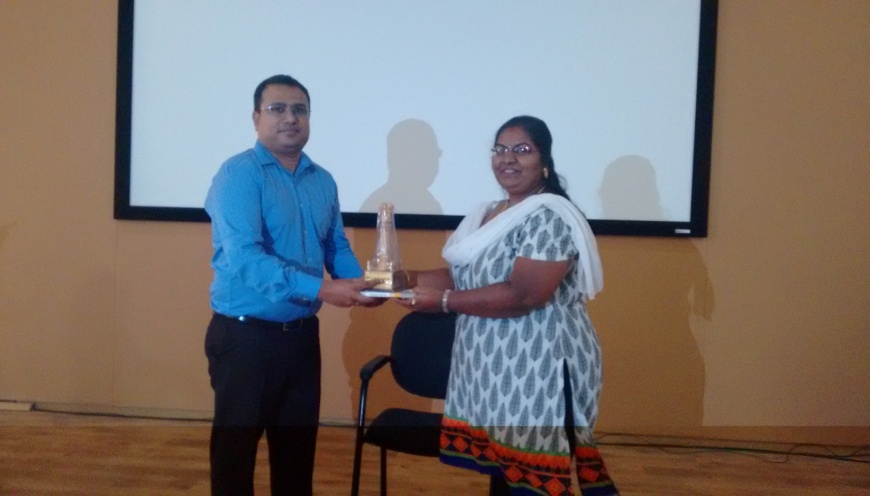 Date: 20th June 2015
Mr. Anant Patil, Head – Marketing at Phoenix Market City Bangalore had a session with the students regarding Marketing Plan for a Shopping Mall.
Mr. Anant started of the session by telling the students that more than just a Mall, Phoenix Market City Bangalore is in fact a melting pot of fascinating cultures, high end couture and exciting events. It is a city within a city, an urban space where retail, entertainment and leisure offerings co-exist. With 270+ stores representing an exhaustive mix of International, National and Regional premium brands, Phoenix Market city, Bangalore offers the most comprehensive and compelling lifestyle shopping experience in Bangalore. Besides which, there are a variety of entertainment, food and beverage options…
He showed the video on the open air courtyard and its vibrant engagements, a few icons in concert at the courtyard like Sonu Nigam, Arijit Singh, Lucky Ali, Ghulam Ali Khan, Hariharan KK, Kumar Sanu, etc. He also mentioned about the other notable events and activations like Times autoshow, India Super bike festival, Foodies, Wine festival, Cyclathon, Femina fashion show, Model Hunt, etc.
He shared his experience in different departments, success formula, KPI, revenue streams and need for marketing. The students were also told about the different guiding principles in marketing, his entire process of planning, goal setting and execution. Brand Mantra for success was 'Stay relevant to the ever evolving consumer; amplify a great consumer shopping experience'. He ended on a note saying "Love what you do and be obsessive about success".