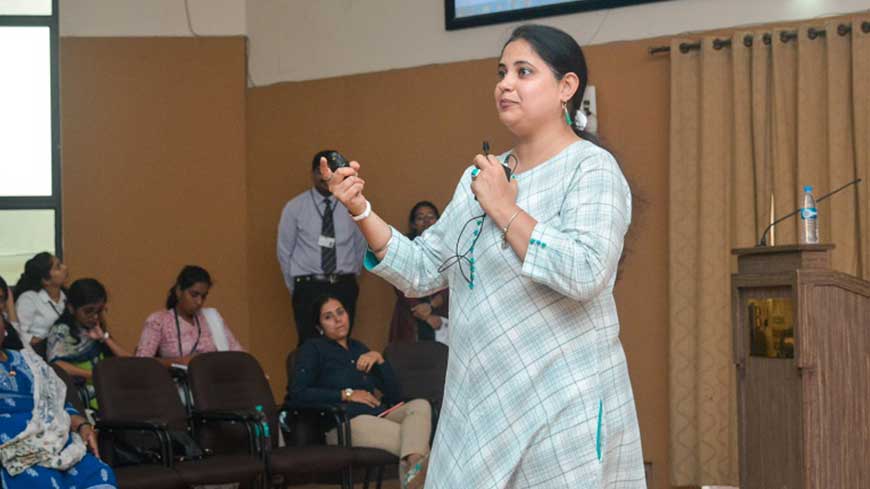 Date: 22nd June 2018
The students of IBA had an interactive session with Ms. Mitchell Dudani, Social Media Expert & Trainer – Socialli.in who enlightened & advised them about "Personal Branding on Social Media."
Ms. Mitchell kicked off the session with a brief introduction to the world of Social Media and how companies are extensively using this platform nowadays as a very important tool for recruitment and company PR. She then took to informing the students about each of the major Social Media platforms (FB, LinkedIn, Twitter, etc.) in detail and how companies are using them for brand building these days. She also gave tips for personal branding (DOs and DON'Ts) on these sites and gave tasks to students for shaping their personal profiles.
Towards the end, Ms. Mitchell advised students to start using Social Media more for Networking rather than just Fun and gave them individual network expansion targets for the next 2 years.
The session came to an end with vote of thanks by Dr. Nandeesh V Hiremath for Ms. Mitchell taking time out from her schedule to impart knowledge to IBA students.