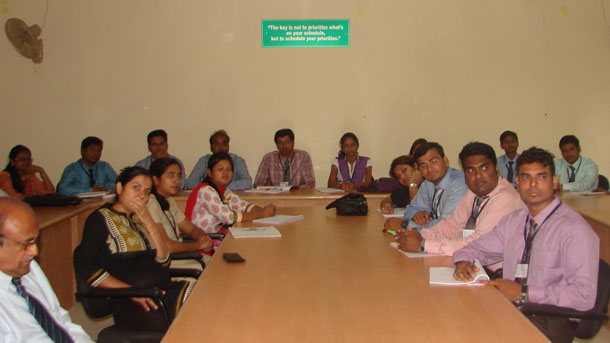 Guest Lecture Date: 4th July 2014
Mr. K Kasi Vishwanath – Director & Head – Group HR at IKYA Group gave a guest lecture  to IBA students about Real World for MBAs. He has 16+ years of handful of experience in the field of HR and Talent Engagement.
He opened his talk by introducing himself to the audience. His topic of discussion was Strong Theoretical base, Appreciate of Practical reality and Achievement Oriented.
Mr. Kasi explained that the theoretical base is very important for Practical Reality to Achieve in a real world. He also explained how the real world expectation of level of service required? And gave example of the Hindi Movie "3 IDIOTS".
He concluded his session by giving some tips on what they won't teach you @ IBA such as Dealing with Ambiguity, Political Savvy, Managerial Courage, and Executive Presence. Example of Bhopal gas tragedy, Neil Armstrong became the first human to step on the moon and ends the session with a bag of Knowledge Sharing and Experience.