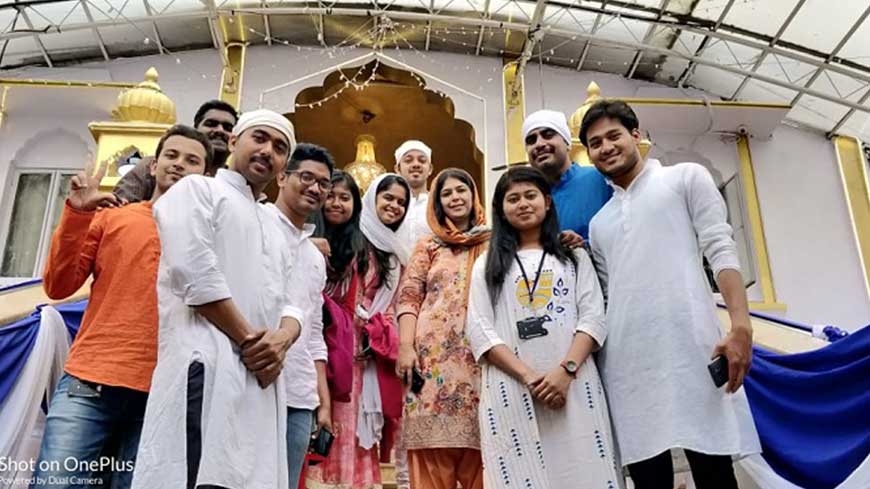 Guru Nanak Gurpurab, also known as Guru Nanak's Prakash Utsav and Guru Nanak Jayanti, celebrates the birth of the first Sikh Guru, Guru Nanak. This is one of the most sacred festivals in Sikhism, or Sikhi. This is celebrated on 23rd November every year.
IBA students also celebrated this festival with the help of YMCC. 45 students along with a couple of staff members and YMCC members were taken to the Gurudwara Sri Guru Singh Sabha, MG mall road, Ulsoor, Bengaluru.
Students reached the destination by 6:30 AM and the students went inside the Gurudwara & worshipped for the blessings of the almighty. After spending some time there the students went to have tea in the Gurudwara, & also helped in making chapatis and served for the langar on the same day.
After this, students left the Gurudwara by 7:45 AM and were back to the campus by 9:15 AM to attend their respective classes.
The students thoroughly enjoyed the program as they got to know more about other culture & were able to enjoy despite the heavy schedule.