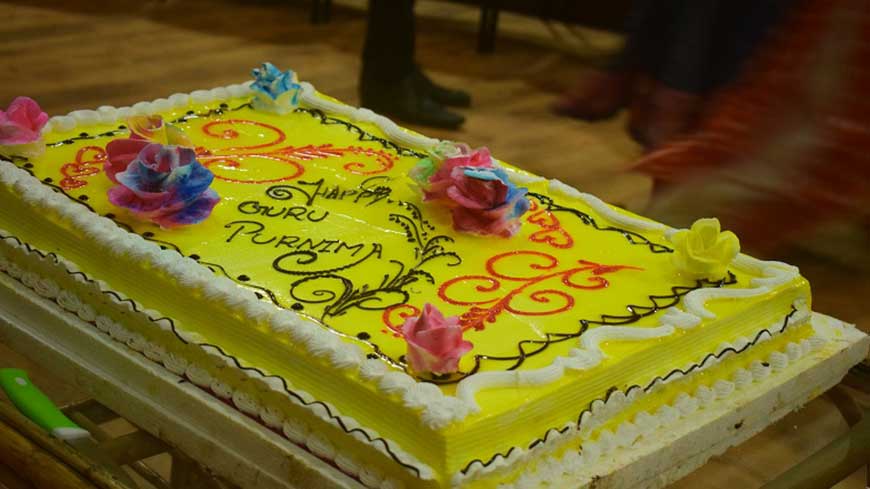 Date: 27th July 2018
Guru Purnima was celebrated at IBA Bangalore in the presence of whole IBA family with Faculty & Staff members including Director, Dr. Subhash Sharma and Founder & CEO, Mr. Manish Jain as the respected dignitaries for the event.
The program started at 5.30 PM with the organising students addressing the audience and setting the agenda for the day's event. It was followed by chanting of Saraswati Vandana by Sahiti (PGDM 18-20 student) after which the lamp lighting ceremony took place in which all the Faculty & Staff members along with Director & CEO sir were on the stage. Subsequently, Dr. Subhendu Dey, Program Director, addressed the gathering. As a cake is a symbol of sharing joy and happiness all the Faculty & Staff members were called on the stage for cake cutting followed by the speech of Prof. Suresh Chandra and Prof. Prashant Kulkarni who shared their thoughts and experience in reference to the auspicious day with everyone present. The program was further followed by a game "go with the colours" in which all the Faculty & Staff members actively participated and enjoyed. After this a melodious song was performed by Sahiti and Sugandha (PGDM 18-20 students) followed by another entertainment game in which everyone participated. Further a dance performance was given by Sarmishtha and Aakansha (PGDM 18-20 students) which was enjoyed by one and all.
At the end the organising team thanked all the faculty members and students for being such a supportive spectators.