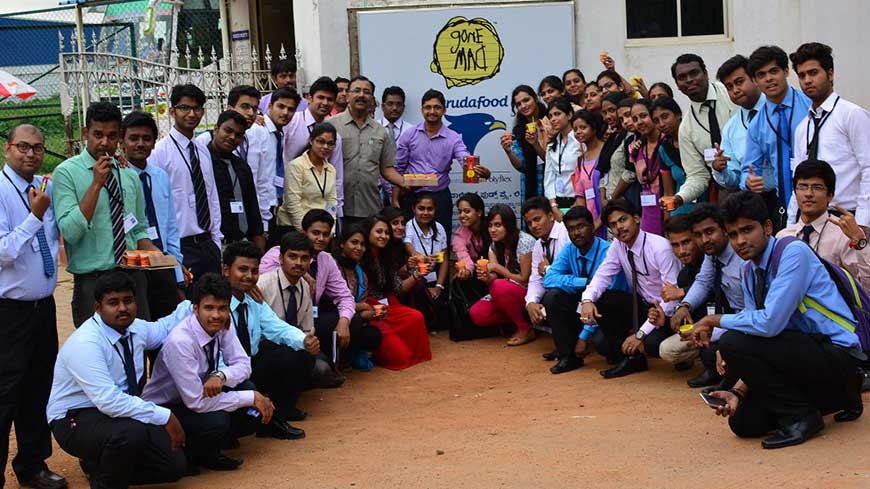 Date: 22nd – 23rd June, 2016
Garuda Polyflex Foods Pvt. Ltd., Jigani Link Road, Bangalore
Prof. Gourish and Prof. Nandeesh along with students of 2016 – 18 batch went to visit the factory of Garuda Polyflex Foods Pvt. Ltd. built at Jigani Link Road, Bangalore. The visit was a first of its kind for the students and helped them experience & understand the processes of production in an FMCG factory.
The students were given the tour inside the Production as well as the Packaging area and were briefed about the Process, Machinery, Packaging, Quality and Marketing. Prior to this, students were also given company introduction as well as a brief about the product range.
In the end, everyone was provided a new product sample and were also asked for an individual feedback.