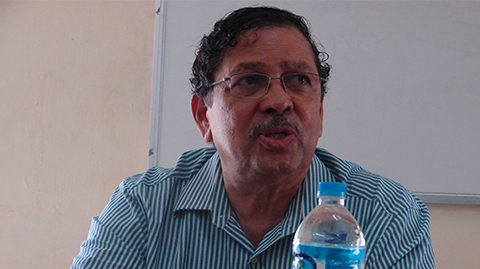 Date: 27th July, 2012
Justice Santosh Hegde, Ex-Judge Supreme Court and Lokayukt of Karnataka shared his thoughts over Current scenario in Public Office with people at IBA.
He gave a brief introduction about the work in parliament and mentioned the example from Year 1976 in which "Lok Sabha passed 17 bills in just 12 minutes" but as per the current scenario, most of the ministers haven't even opened their mouth in their term of 5 years in Lok Sabha.  He raised the question to everyone in the audience that "How can such people be considered as public representatives?"
Later he also focused light on the First sentence in the constitution of India – "We the people of India" as well as explained the significance of the same. He also discussed about the current scams happening in India and its effects in all aspects.