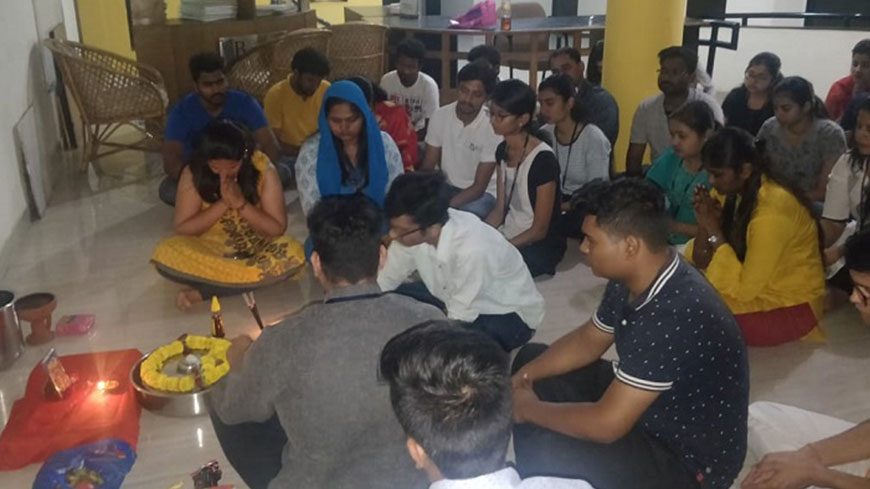 Date: 4th March
Maha Shivratri, which literally translates to "The great night of Shiva" is a Hindu festival largely celebrated in India as well as in Nepal. The festival is celebrated on the new moon day in the month of Maagha according to the Hindu calendar. The day is celebrated to venerate Lord Shiva, one of the principal deities in Hinduism. He is also known as "The Destroyer" within the Trimurti, the Hindu trinity that includes Brahma and Vishnu. Devotees observe fast on the night of Shivratri and sing hymns and praises in the name of Lord Shiva.
Hindu temples across the country are decorated with lights and colourful decorations and people can be seen offering night long prayers to Shiva Lingam. Woodapple leaves, cold water and milk are offered to the Shiva Lingam on this day as they are believed to be Lord Shiva's favourite. It is believed that the people who fast on this night and offer prayers to Lord Shiva bring good luck into their life. The most popular Maha Shivratri celebrations take place in Ujjain, believed to be the place of residence of Lord Shiva. Large processions are carried out throughout the city, with people thronging the streets to catch a glimpse of the revered idol of Lord Shiva.
On Monday, 4th March 2019, "Maha Shivratri" was celebrated in IBA as per the customs and tradition. The rituals were performed in the presence of Faculty & Staff members and IBA students at the Admin Block.
The Shivratri puja was started at 12 AM by Sachin from 18-20 Batch with everyone else joining along. After completing the puja in admin block by 12:30 AM, food was served along with prasad at Santripti (Mess) to all the students who had been fasting for the day with Bhavya ma'am and MJ Sir also joining along.