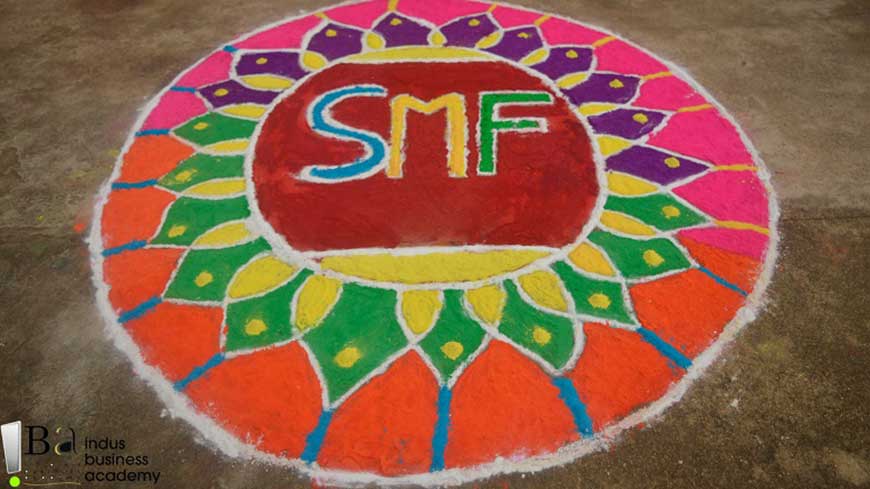 Seminar on New Ideas in Strategic Thinking & Management
Date: 26th August 2018
The main objective of Strategic Management Forum is to deliberate on new thinking and new initiatives in the direction of Harmonic Development and Management in the context of Inward and Outward globalisation. This seminar also discussed research based new models, tools, techniques and mantras originating from India and other nations with respect to strategic thinking and management in the context of Harmonic Development and Management (HDM).
The seminar was glorified by the auspicious presence of five great management thinkers:
Subash Sharma, Director, Indus Business Academy Bengaluru
Michael Zirkler, Zurich University of Applied Sciences, Zurich
K. R.S Murthy, Former Director IIM Bangalore
Krishna Kumar, Former Director, IIM Kozhikode
A. Sahay, Professor, BIMTECH, Greater Noida
All the key note speakers gave their insights into the new ways of strategic thinking and management through different models and policies:
Dr. Sharma has given a new strategy i.e. "Moon Ocean Strategy" which is different from existing Blue Ocean and Red Ocean Strategy in terms of how to deal with the competition in current days VUCA world. He also presented about different models about how to become a best manager and as well as a leader.
Prof Zirkler presented the concept of HOPE for management studies i.e. "Higher Order Purpose of Existence". He gave the idea of Positive Organisation giving an insight into the two paradoxes where in one manager is over extended and over utilised and the other is the manager is fully engaged and continually renewed. He also explained the concept of Basket of Needs through 3-Dimensional framework i.e. Bio-spiritual, Socio-political and Psycho-economic.
Prof Murthy addressed the seminar on how to formulate strategies and he referred to management as a subject that draws from among the theory one can think of. He explained the importance of strategic management at different levels of an organisation and mentioned that it is not exclusive to Top level of management.
Prof Kumar gave an insight to the best management practices through different management models and their implications in the modern management.
Prof Sahay gave the lecture on different practices that are required for strategic thinking and they are synthesis, analysis, process, competition, foresight and creativity. He also gave the step by step procedure required for strategic thinking for achieving the success which is developing strategic vision, setting the objectives, crafting a strategy to achieve the objectives, implement and executing the strategy and monitor, evaluate and taking corrective action. He also compared management strategies and policies from 1990s to the present, how they have evolved and changed.
There were also a healthy number of paper presentations by eminent professors, research scholars from across the country who presented on New Ideas in Strategic Thinking & Management:
Relevance of Ancient Strategies to the Modern World – A case study on Strategic Thinking by Sushmita
Strategic Dimensions of Altruistic Organizations by M. R. Suresh
Three ideas of Strategic Management by Daniel Albuquerque
Future of Perfect Present Tense of Management Education by Sudipto
Role of Female Managers in Government, NGOs and Corporates by Shruti D
The seminar also had a group discussion which was an interactive session among Professors from various colleges & universities as well as students and research scholars from all over India upon various concepts of strategic thinking and management.
The seminar ended with the vote of thanks delivered by Prof Suresh V Chandra who gave a glimpse of the entire seminar.