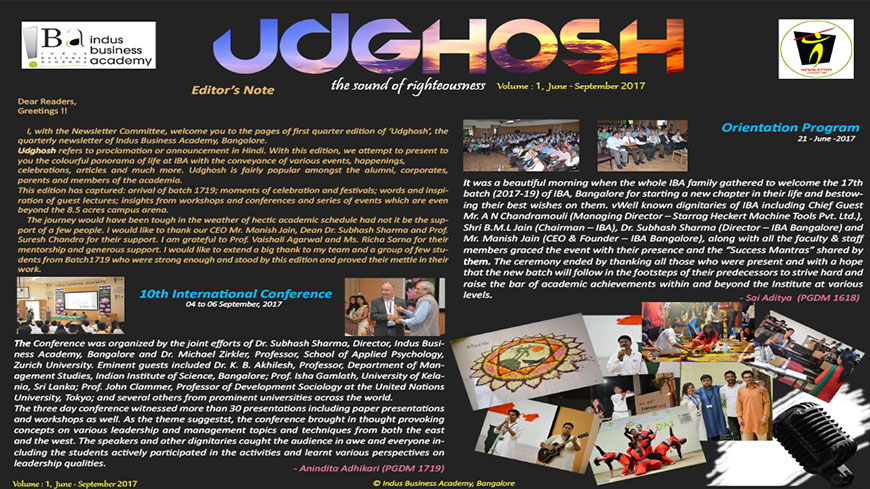 IBA Newsletter – 'Udghosh'
'Udghosh' is the quarterly newsletter of IBA. The current edition contains all the major events held at IBA between June-September 2017 as well as articles written by faculty & students and scholarly activities by faculty members like Workshops, MDPs, Research papers & publications, etc.
Click here to download.