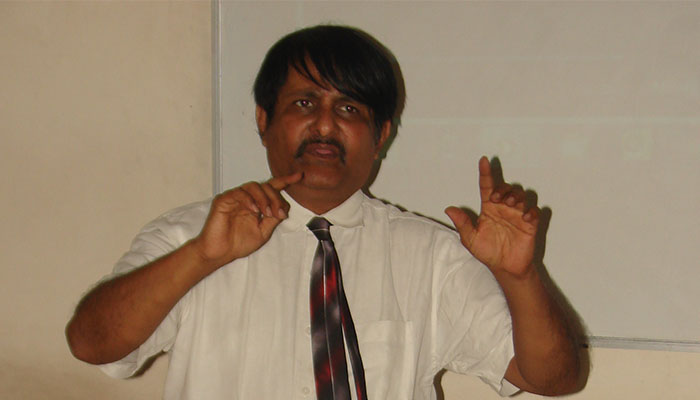 Date: 10th September 2014
Mr. Vidyanag Moka, CEO/Director at VTG India Pvt. Ltd. had an interactive session with the students of IBA with a talk on 'That's it: It's all about you'; the book which he has authored.
The session started with Mr. Vidyanag Moka asking the students a couple of questions on their life, goals and aspirations about their future & career. He stressed on the importance of communication and that it encompasses not just verbal & written but also in terms of body language & listening skills. Subsequently he went on to elaborate the importance of practice with examples from his own life and how he became a world renowned Trainer & Speaker.
He advised students to read any one of the religious books because they are the Ultimate Management Books and every problem, every challenge has a solution enlisted in these books. All that one needs to do is to read them and absorb their content. He also focussed on success, how one can be successful and how unsuccessful people too can achieve success. In his own words "Success is a Journey, not a Destination" and all that anyone needs to have is clear Aim/Goals in life, because with that they will create opportunities rather than waiting for things to happen.
Towards the end Mr. Vidyanag got more candid with the students and tested them for their listening skills with 4 simple questions. At the end of the session Mr. Vidyanag presented a 1 minute dance to all present (as he has promised) making them agree that he is indeed a great dancer (because of his expertise in body language) and a 28 years young guy! With this he gave his last advice for the day; to stay by our commitments. In nutshell our choices, actions, practice and beliefs are all that shape our destiny. So "That's it: It's all about us!"