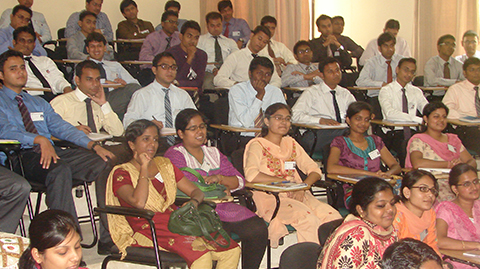 20 June, 2012
Career Guidance for Finance Specialization
Prof. S. P. Srinivasan, Finance Manager, BHEL took time to come to IBA and guided the Students about career in finance industry. He explained to them about various fields & profiles in the Financial sector which Finance students could target.
He also shared his corporate experience with students and   provided guidance regarding some of the world's best examinations in Finance like CFA, FRM, PRM etc.
Peer pressure, lack of knowledge or information, parental pressure and lack of resources were the other elaborate points which he had tapered from his experience. He presented an eye popping statistic regarding the need for skilled people .The statistics revealed that there would be 15 million jobs available by 2020.