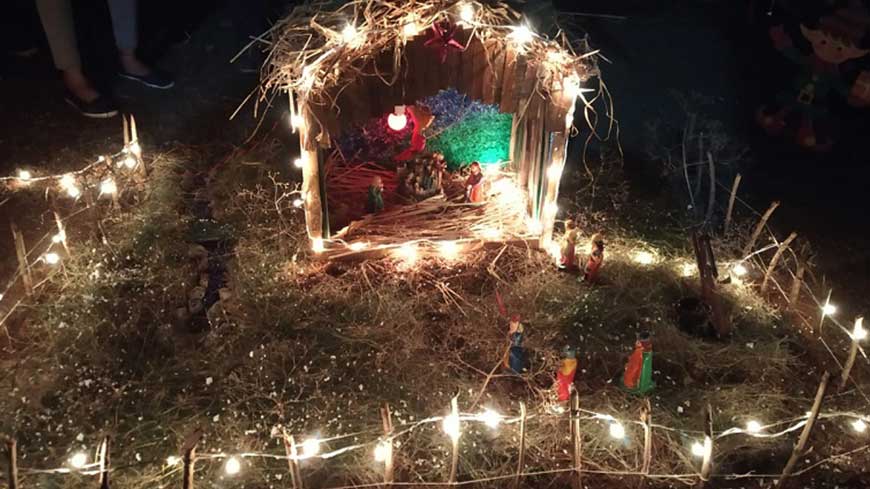 Christmas is an annual festival, commemorating the birth of Jesus Christ observed primarily on December 25 as a religious and cultural celebration among billions of people around the world.
In the same manner IBA fraternity celebrated the birth of Jesus Christ. At Christmas Eve on 24th December 2018 around 200 students from both batches in 4 buses were taken to MG road, Bangalore. There, at the St. Patrick's Church, St. Mark Cathedral Church as well as Holy Trinity Church, the students prayed for the blessings of the almighty.
On the next day, on 25th December 2018, with the help of YMCC the area near the grocery of our college was decorated just like the way a Church gets decorated. A Christmas tree, Snow man, Crip were placed as a part of the decoration and the whole area was arranged with lights and stars.
Anindita Adhikari (17-19) & Gaurab Mishra (18-20), were the Santa Claus for the day & they gifted various chocolates to the students present in the area.
A Christmas Carol was prepared & performed by the students followed by the Cake cutting ceremony. All the students had cake and proceeded to the ground near TT block for Bonfire and for opening of the confession box which was placed near Santripti (Mess) and Grocery.
The program ended by 11.45 P.M. after which the students proceeded to their respective hostels.