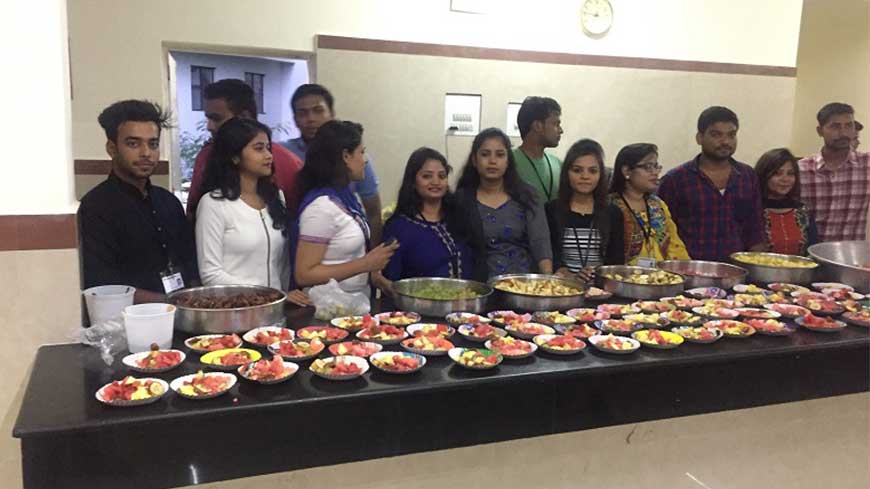 EID CELEBRATION AT IBA
Date: 26th June 2017
Eid, the festival that upholds the spirit of brotherhood and love was celebrated here at IBA with full zeal and enthusiasm. Eid is celebrated as the mark of the end of month of Ramzaan.
The whole IBA family delightfully joined hands to make this event a success. Faculty and the staff members also joined and enriched the celebration.
Keeping in mind "Id-ul-Fitr" being the "Feast of Embrace", an Iftar party was organised. Fruits were arranged and special dishes such as Dum Aloo, Veg. Biriyani, Kheer and Sherbet were prepared on the day. Everyone wished each other "EID MUBARAK" and shared meals; fostered the spirit of brotherhood. Therefore the occasion of rejoicing and festivity was accomplished successfully.