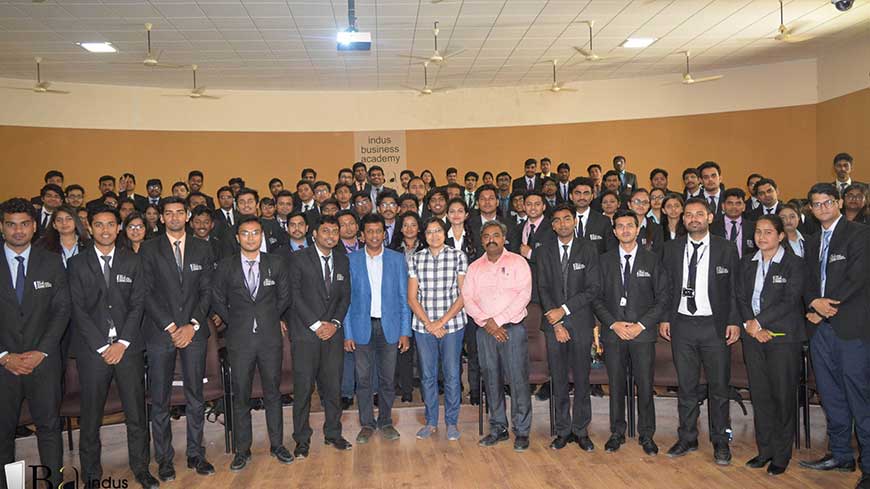 Guest Lecture – Mr. Govind Singh
Date: 21st September 2018
The students of IBA were graced by the presence of Mr. Govind Singh, Director of Information Technology (South Asia, Africa & Middle East) – Levi Strauss & Co., India who enlightened them about "Current Trends in Data Analytics."
Mr. Govind interacted with the students on the emphasis of Big Data Analytics in today's world and spoke on various topics in Data Analytics like:
Types of Data Analytics – Descriptive, Diagnostic, Predictive, Prescriptive, etc.
Applications of Data Analytics and Applications in Data Analytics
Industry trends like –

Machine Intelligence
Behavioural Analytics
Artificial Intelligence
Augmented Reality
IOT
Journey sciences
Agile data science

Fastest growing technologies like IOT, YOLO, NLP, BI, Autonomous Machines, ML, RPA, Cloud, etc.
Industry 4.0
Scope for Data Analysts, etc.
Mr. Govind also shared interesting videos during the session which made understanding the intricacies easier and students to resonate with him.
In the view of students themselves, it was an informative and helpful session that helped them with knowledge about future possibilities as well as threats.