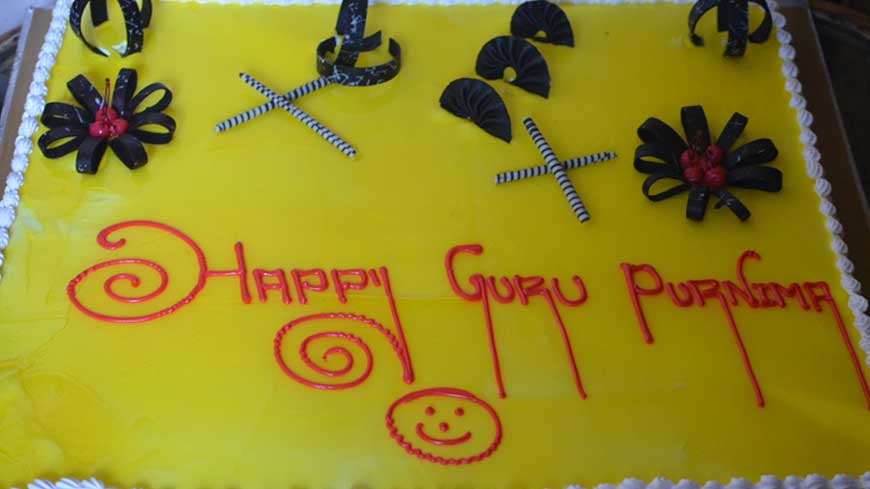 Date: 9th July 2017
"There is only one moment in time when it is necessary to awaken. That moment is now."
–Lord Gautam Buddha
On 9th July 2017, we celebrated the auspicious Guru Purnima with the essence of love, respect and knowledgeable deeds. The program began with the tilak ceremony for the entire faculty which was followed by the saraswati vandana and beautiful lightning of the lamp by the pillars of IBA, Mr. Manish Jain (Founder & CEO, IBA Bangalore), Dr. Subhash Sharma (Director, IBA Bangalore), with faculty and staff members.
The melodious songs with music, playing games with our respected professors, communicating with the parents and students made the entire ambience gracious enough to be cheered till the end. Each and every word from our faculty members encouraged our hearts and minds with positivity.
Following up with delicious cake cutting ceremony added an extra shine to the program. A wonderful evening of knowledge and wisdom came to an end, with a wish to seek blessings from everyone and the continuation of such enjoyable moments.