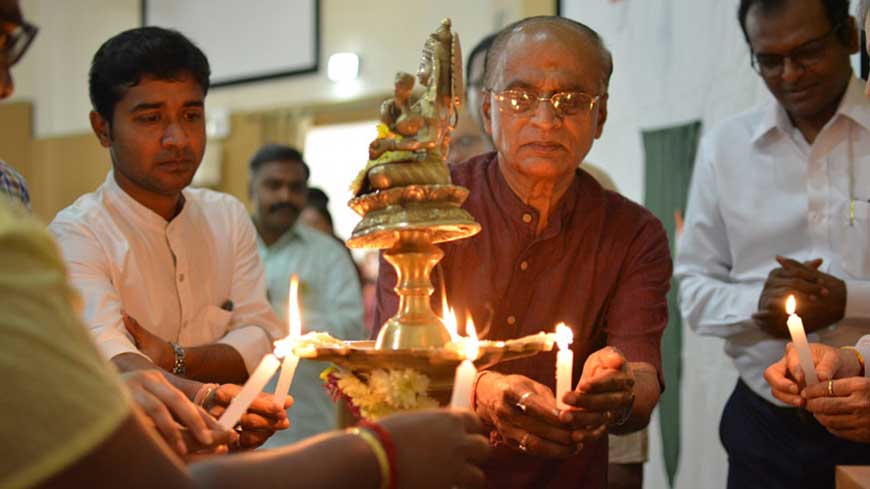 Independence Day Celebrations
On 15th August 2017, the 71st Independence Day was celebrated in IBA. The National flag was hoisted by Dr. Subhash Sharma along with members of Faculty & Staff in the presence of students of both 16-18 as well as 17-19 batch.
The cultural events took place in the Adarsh Memorial Auditorium. It began with the speech by our beloved Director, Dr. Subhash Sharma. He gave a gist about the past struggle and the present scenario of the country after independence and talked about HUMARA INDIA, HAPPY INDIA and HARMONY INDIA.
A speech competition was also organised where the participants expressed their views on independence. This was further led by various performances including dance, drama and singing.
There were three dance performances presented by students of 16-18 and 17-19 batch. Students also sang various patriotic songs which took people through an emotional journey. Then there was a song by Subhash Sirasagi Sir and Jairaj Sir (members of Staff) followed by a drama which conveyed the message of gender equality and to quit addictive habits.
Lastly, the winner of the speech contest was awarded the certificate of excellence. After this, Nagendra Hedge Sir was called upon to present a vote of thanks and he took everyone by surprise with his impromptu melodious singing.
The overall performance was mesmerizing as well as enthusiastic. The program ended with a glimpse of happiness on everyone's face and sweets were provided to add more sweetness to the celebration of this auspicious day.