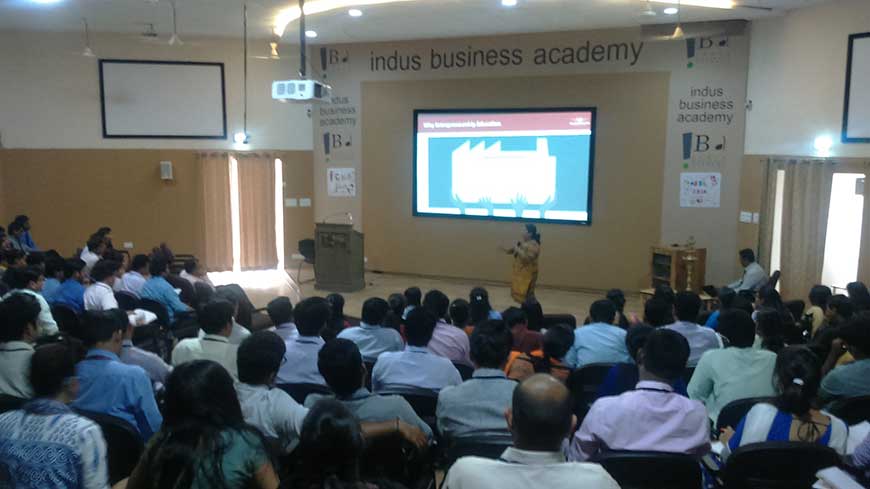 Date: 28th June 2016
The students of IBA were introduced by Ms. Bhumika Jain, Consultant – NEN Regional Office, Bangalore, who took this session to introduce the students to NEN as well as the Myths and Facts related to Entrepreneurship. The session was in continuation to the MoU between IBA and NEN for joint Entrepreneurship Education Programs.
Ms. Bhumika first gave the students an overview of the parent group Wadhwani Foundation and its various initiatives (NEN being one of them). She later on briefed them about the various activities that the students will go through as part Entrepreneurship Education programs. She also gave the students glimpses of the activities conducted in the past under the NEN banner in collaboration with various institues.
The session was also an interactive discussion with students on topics like:
Finding the true motivation inside oneself
The true meaning of being an entrepreneur
Changes the across industries because of visionary entrepreneurs