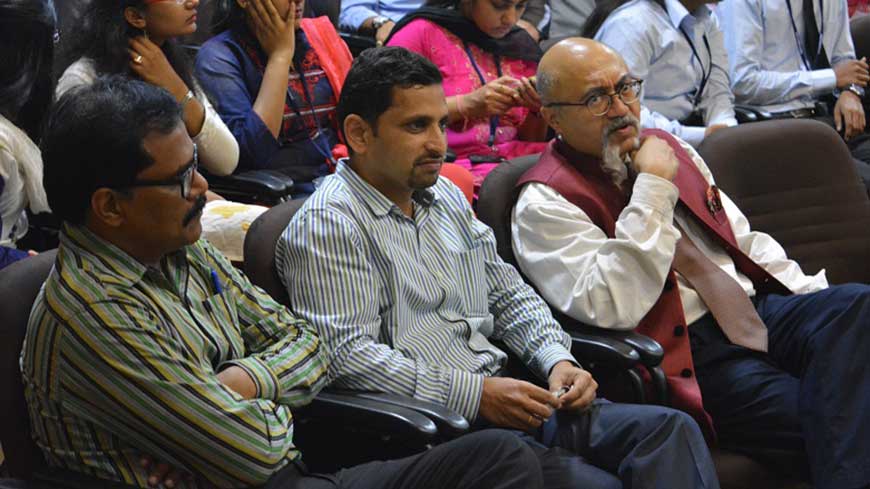 Date: 5th September 2017
Teacher's day is the occasion to extend our sincere gratitude to all our teachers, for not only teaching us but being our true mentors. There is no doubt about the fact that it takes an incredible amount of dedication, knowledge & patience to teach in class or train people in any other format.
Teacher's day at IBA was celebrated with full zeal and enthusiasm this year. Function started with Saraswati Vandana followed with lamp lighting. It was followed by a great message from our Director, Dr. Subhash Sharma. It had an emotional and recreational touch. Students had done various preparation with full dedication and enthusiasm.
Students performed various dance performances in the form of Bollywood group dance and a contemporary dance. Students also sang melodious songs which touched everyone's heart. Most attractive part of the event was students imitating teachers. Prof. Narendra Babu shared his views on why we celebrate teacher's day and importance of teachers in life.
To involve teachers in celebration, volunteers had games for teachers in which every faculty needed to participate. As function came to an end our Prof. Suresh Chandra gave a vote of thanks to everyone who was present and performed in the function. The function concluded with cake cutting and its distribution.