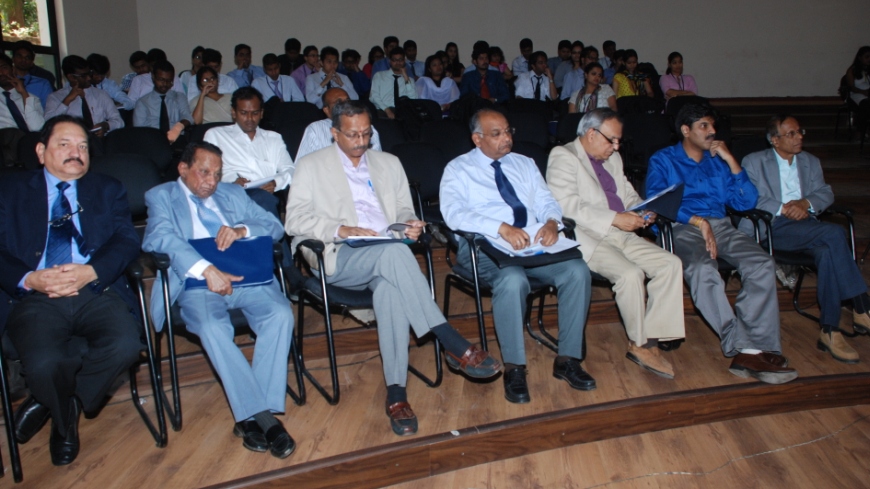 Workshop On
Anti-Corruption and Applied Ethics in Business Education: PRME Approach
3rd March 2014
Special Guest:
Prof. Ronald E. Berenbeim
Adjunct Professor, New York University, Stern Business School
Member, PRME AC Working Group on Anti-corruption in Management Education
Prof. Shiv K. Tripathi
Professor, Mzumbe University, Tanzania
Member, PRME AC Working Group on Anti-corruption in Management Education
Presided By:
Prof. Subhash Sharma
Director, Indus Business Academy, Bangalore, India
Organized by:
IBA Center for C-School, Indus Business Academy, Bangalore
In Association with
Global Compact Network, India and PRME Secretariat, New York
Introduction
Concerns about high levels of corruption and a lack of public and private sector transparency and accountability continue to dominate both public and private sector agendas. These issues are seen as major contributors to the global financial crisis that we are experiencing, and the impact has been demonstrated by various high profile major company ethical failures. At both the academic and practice levels, the integration of anti-corruption and transparency in management is being considered essential.
This requires changes in the management and business education curricula. Business ethics course material in the Undergraduate and Graduate management education curricula are a key step in ensuring an effective business response to this growing private enterprise role.
The mission of the Principles for Responsible Management Education (PRME) initiative is to inspire and champion responsible management education, research and thought leadership globally. The PRME working group on anti-corruption has developed a dynamic toolkit for use by business schools to design or adapt anti-corruption modules, or to integrate anti-corruption content with existing curricula, with specific reference to MBA or similar programs.
Integrating anti-corruption topics into the management education curriculum requires focused discussion on subject matter and method. However, this raises issues regarding both content and methods:
How to integrate practical or applied ethics in business education curriculum, which focuses on functional problems and issues (e.g., finance, marketing, administration) and not on topical areas corruption?
What pedagogy should be used to effectively deliver the anti-corruption education without deviating from core program objectives?
PRME Anti-Corruption Toolkit, which is dynamic in nature and allows context-specific treatment, offers a good point to begin with. The present dialogue aims to introduces the scenario based AC teaching in management programs and sets agenda for further exploration of the important issues in AC Toolkit implement at IBA and other business schools.