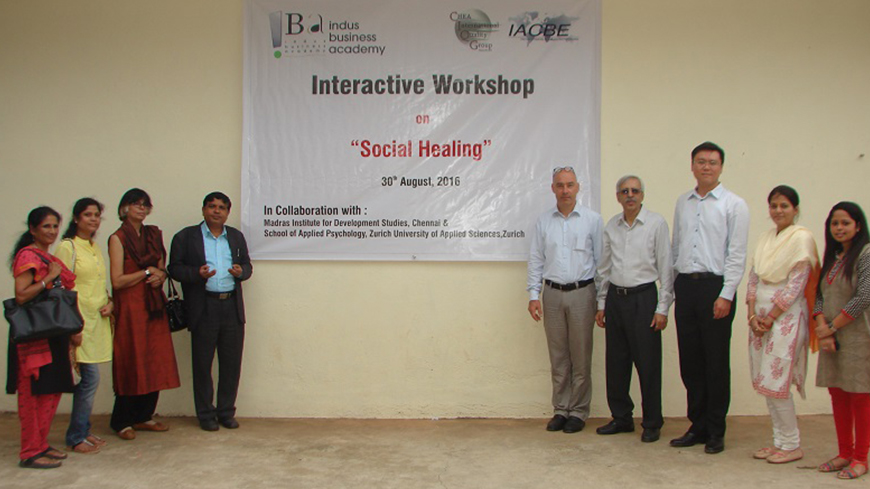 Interactive Workshop on Social Healing
Venue: Indus Business Academy (IBA), Bangalore
Date: 30th August, 2016
Indus Business Academy, Bangalore hosted an Interactive Workshop on Social Healing 30th August, 2016. The session was chaired by Prof. Meera Chakraborty of Jain University.
It started with a presentation by Prof. Ananta Giri (Professor – Madras Institute of Development Studies, Chennai) about the Need of Social Healing. Later on Dr. Subhash Sharma (Director – Indus Business Academy, Bangalore) also presented his thoughts about Social Healing through Spiritual Praxis. The session went on with further discussions and presentations from Dr. Michael Zirkler (Head of Section, Organisation Development & Consulting – Zurich University of Applied Sciences), Dr. Yung Pin Lu (Director, Leadership Development Programme – Shanghai Jiao Tong University), and others.
The session came to an end with the recital of different Songs of Healing.