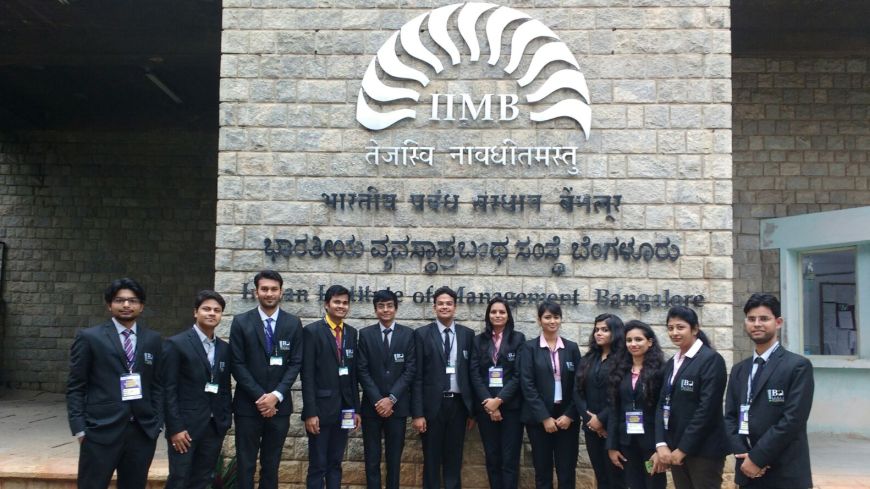 Date: 25th – 27th September 2015
The students of IBA attended the 2nd edition of Young Leaders' Summit at IIM Bangalore. Every nation pins its hope on the current generation – the collection of young and hopeful citizens who will go on to become the leaders of tomorrow. In a populous country such as India, which is characterized by diversity and complexity, the objective of progress becomes that much more loaded. The classroom education strives to prepare the youth for the technical challenges they will face but forms only one-half of the equation. Gone are times when just blackboards and texts sufficed. Tomorrow's leaders need to be able to take the learnings from within the four walls and translate it into effecting action for tackling the increasingly complex world.
After a resoundingly successful first year, once again IIM Bangalore organized the Young Leaders' Summit (YLS) to create an engaging platform for students from around the country. The students took part in a 3-day summit designed to maximize learning and to seed interaction amongst peers and experienced professionals. The students got the opportunity to learn from IIM Bangalore's globally renowned faculty, who have immense experience in industry, academia, and research; and interacted with leading minds in the industry who have been there and have successfully done it.
The summit took place at IIM Bangalore from 25th to 27th September, with the students attend sessions on all the three days that comprised of a mix of lectures, classroom sessions and competitions. The summit was able to impart learnings among students in key subject areas, to connect students will real-time scenarios and to facilitate peer-to-peer interactions.
The List of eminent speakers at the event included:
PC Narayan – Faculty at IIM Bangalore
Rakesh Godhwani – Adjunct faculty at IIM Bangalore
Siddharth Roy Kapoor – Managing Director of Disney India
Nandan Nilekani – Co-Founder of Infosys
Raj Deep Sardesai – Eminent Journalist and Author
Jay Doshi – Director of British Telecom
Greg Moran – Co-Founder and CEO of Zoomcar